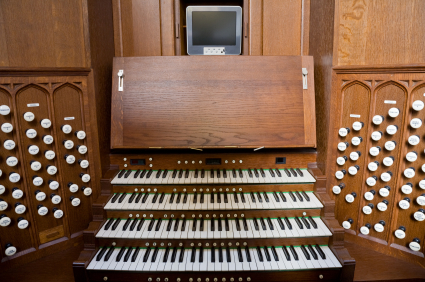 In the morning service on Sundays we have a choir leading a variety of music, ranging from traditional hymns accompanied by the organ seen here, and more contemporary music accompanied by keyboard and flute.
If you would like to join our choir, please contact our Director of Music, .
For our evening services we have a band . If you would prefer to contribute this style of music then please check out the Bob'sBand page.